TP-Link Archer AX10 AX1500 Wi-Fi 6 Router
Wi-Fi 6 Technology—Archer AX10 comes equipped with latest wireless technology, Wi-Fi 6, for faster speeds, greater capacity and reduced network congestion.2 6
Next-Gen 1.5 Gbps Speeds—Archer AX10 dual-band router reaches fast speeds up to 1.5 Gbps (1201 Mbps on 5 GHz band and 300 Mbps on 2.4 GHz band)1
Connect More Devices than Ever Before—Wi-Fi 6 technology simultaneously communicates more data to more devices using OFDMA and MU-MIMO while reducing lag.3 5
Triple-Core Processing—

The 1.5 GHz tri-core processor ensures communications between your router and all connected devices are smooth and buffer-free.

More Reliable Coverage—

Achieve the strongest, most reliable WiFi coverage with Archer AX10 as it focuses signal strength to your devices using Beamforming technology and 4 antennas.

Increased Battery Life—Target Wake Time technology reduces your devices' power consumption to extend their battery life.4
Easy Setup—

Set up your router in minutes with the powerful TP-Link Tether App

Backward Compatible—

Archer AX10 supports all previous 802.11 standards and all WiFi devices
Triple-Core CPU Powered Wi-Fi 6 Stable Next-Gen Performance
Archer AX10
AX1500 Wi-Fi 6 Router
Advanced, Revolutionary 

Wi-Fi 6
Wi-Fi 6 delivers a huge boost in speed and total capacity. Get on the latest WiFi technology to wipe out all the annoying slowdown, and enjoy the future network that loads faster and connects more.
Beyond Gigabit Speeds
---
The latest 1024-QAM and higher symbol rate work to boost speeds for newer devices to the Gigabit level. Connect to a 1 Gbps WiFi network with your phone or laptop, and enjoy speeds comparable to plugging in an Ethernet cable. 3
Archer AX10 Wi-Fi 6 (11ax) 5 GHz 2×2
1201 Mbps
GbE Solution
1000 Mbps
2×2 Wi-Fi 5 (11ac) Solution
867 Mbps
1×1 Wi-Fi 5 (11ac) Solution
433 Mbps
Connect More Devices
---
Add more WiFi devices without dragging down performance. OFDMA allows multiple devices to use one band at the same time, enabling your WiFi to bear more devices compared to the same speed level Wi-Fi 5 router.3
OFDMA
Without OFDMA
Connected Device*
Total Throughtput
Less Lag, More Fun
---
Wi-Fi 6 increases the efficiency of transmits data, cutting the lag. Enjoy flawless video and audio chats, better gaming speeds, and instantaneous video loading on different devices—all at the same time.
4K Streaming
FPS Online Gaming
Live Video Chat
Triple-Core Processor
Instant Response to Every Click
A 1.5 GHz triple-core CPU provides overwhelming power to tackle huge amounts of data transferring, minimizing the latency within your network. Enjoy a more instant response when you click the play button and get better quality for online video chatting.
Traditional 2×2 AC Router
0.9 GHz
Single-Core CPU
Archer AX10
1.5 GHz
Triple-Core CPU
Boosted Wi-Fi Coverage
Beamforming technology and 4 high-gain antennas combine to generate strong, reliable Wi-Fi signal throughout your home, delivering smooth and stable connections for all your devices.
TP-Link OneMesh™ :
Flexibly Create a Whole-Home Wi-Fi
OneMesh™ is a simple way to form a Mesh network with a single Wi-Fi name for seamless whole-home coverage. Just connect a OneMeshTM range extender to a OneMesh™ router. No more searching around for a stable connection.
 

Wi-Fi Dead-Zone Killer

Eliminate weak signal areas with Wi-Fi coverage for the whole house
 

Smart Roaming

Uninterrupted streaming when moving around your home
 

One Wi-Fi Name

No more switching Wi-Fi network names
 

Unified Management

Manage the whole-home Wi-Fi by managing the central node via Tether app/Web UI



Traditional Router with Extender



OneMesh™ Router + Range Extender
Gigabit Broadband Internet Access
The Gigabit Ethernet ports allow you to take full advantage of your broadband speed up to 1 Gbps. Plug your PCs, smart TVs, and game consoles into one of the four Gigabit Ethernet LAN ports for fast, reliable wired connections.
up to
1000 Mbps
Internet Access§
Easy Setup and Use
Whether you prefer the intuitive Tether App or the powerful web interface, you can set up your Archer AX10 in minutes. The Tether App allows you to manage network settings from any Android or iOS device.
Ready for Today and Tomorrow's Smart Home
With the growing number of devices in today's home, everyone deserves a smarter and easier way to bring all your products together. Utilize Amazon Alexa to control everything via voice commands to enjoy truly intelligent life.
Learn about Alexa integration >>
Learn about our custom Alexa skills >>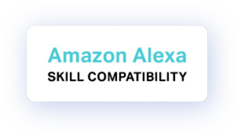 "Alexa, tell TP-Link to prioritize my phone's Wi-Fi connection"
 

Parental Controls

Block inappropriate content and restrict time spent online
 

VPN Service

Safely reach files in your home, wherever you are, with a secure VPN connection
 

Quality of Service

Prioritize devices and applications for faster performance when needed