Epson EF-11 Home Projector
Experience A New Type of Projection Experience
Go Epic!
Enjoy an epic viewing experience virtually anywhere with the Epson EpiqVision Mini EF-11 Laser Projection TV. With a built-in high-quality speaker system, this all-in-one projector is the perfect way to watch all your favorite content. Simply connect your entertainment devices using the HDMI port and you're ready to project your favorite content up to an epic 150" — no screen required.
The Epson EpiqVision Mini EF-11 Laser Projection TV takes the complexity out of watching your favorite content anywhere in your home.
Full HD 1080p resolution 
Stunning Picture Quality up to 150"
Screen Mirroring from smart devices1
Integrated Dual-Speaker Audio System
Lightweight of up to 1.2kg 
20,000 Hours Laser Light Source Technology 
Low maintenance cost
With 20,000 hours of laser light source life, EpiqVision Laser Projection TV practically have little to no maintenance costs2 while you enjoy more than 10 years of entertainment3.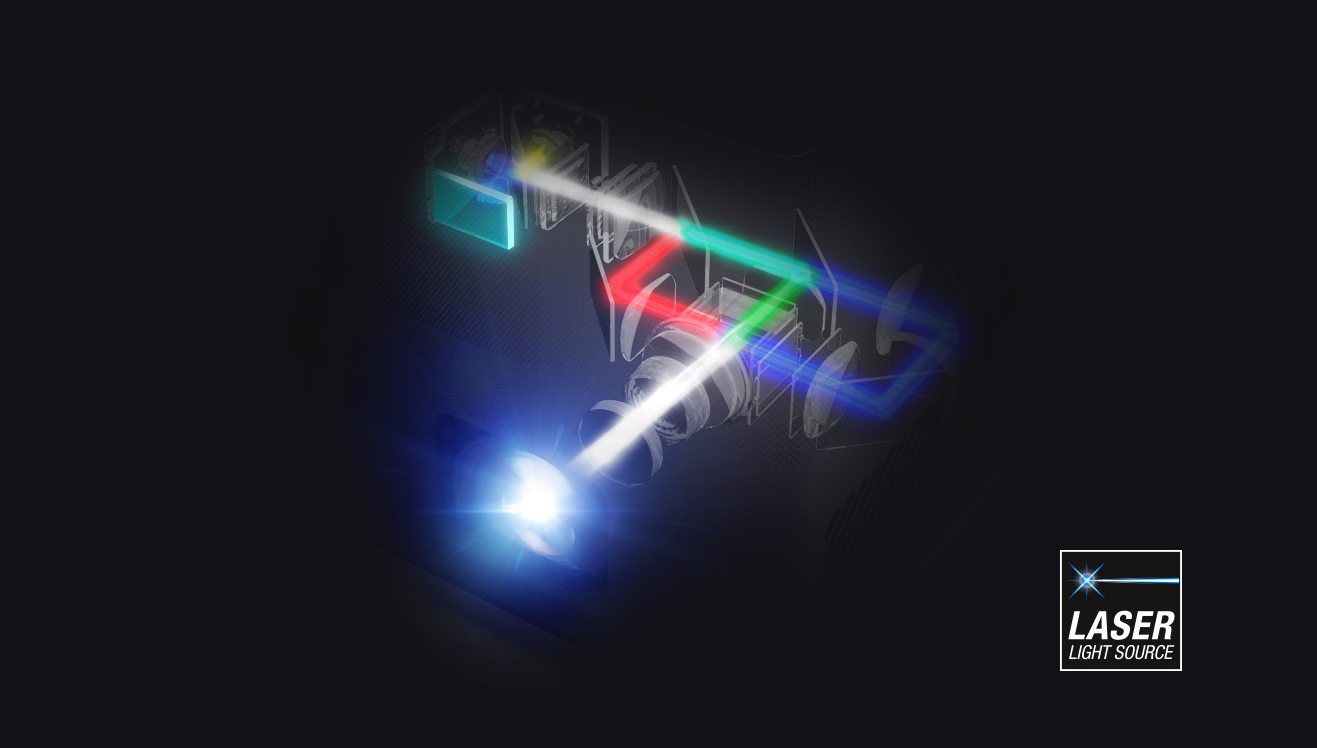 Quick start-up
With the short start-up time needed for EpiqVision Laser Projection TV, start watching the latest movies and catch up on your favorite shows without further wait and hassle.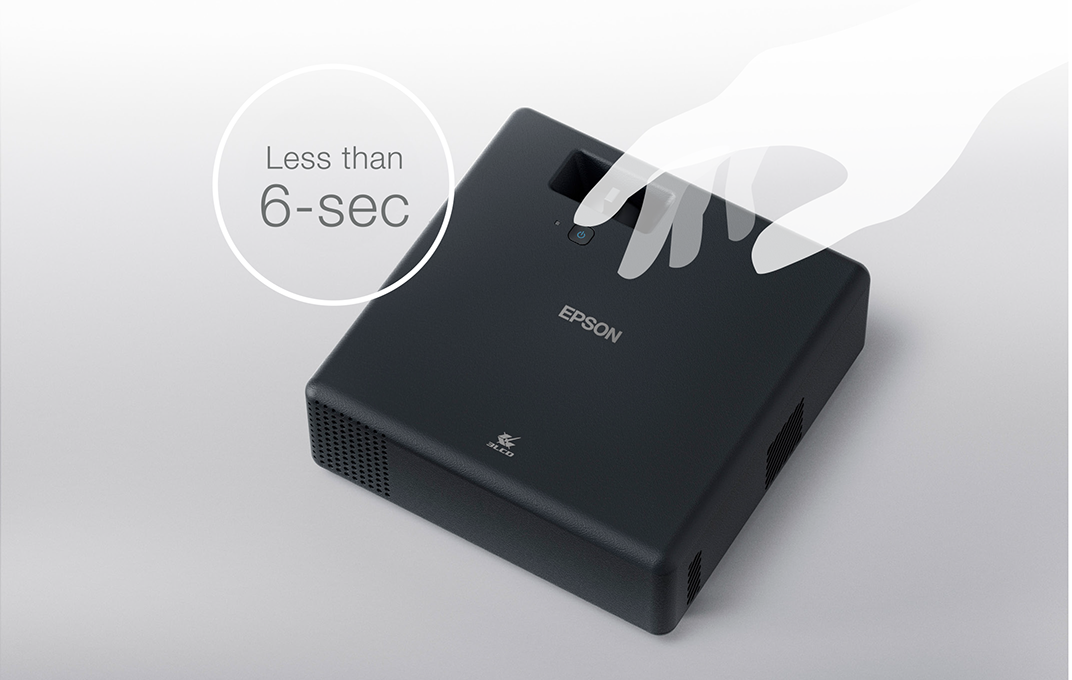 Sleek and compact
With a weight as light as 1.2Kg, the EpiqVision Mini EF-11 Laser Projection TV is easy to carry around and blends in well with any environment due to its sleek design.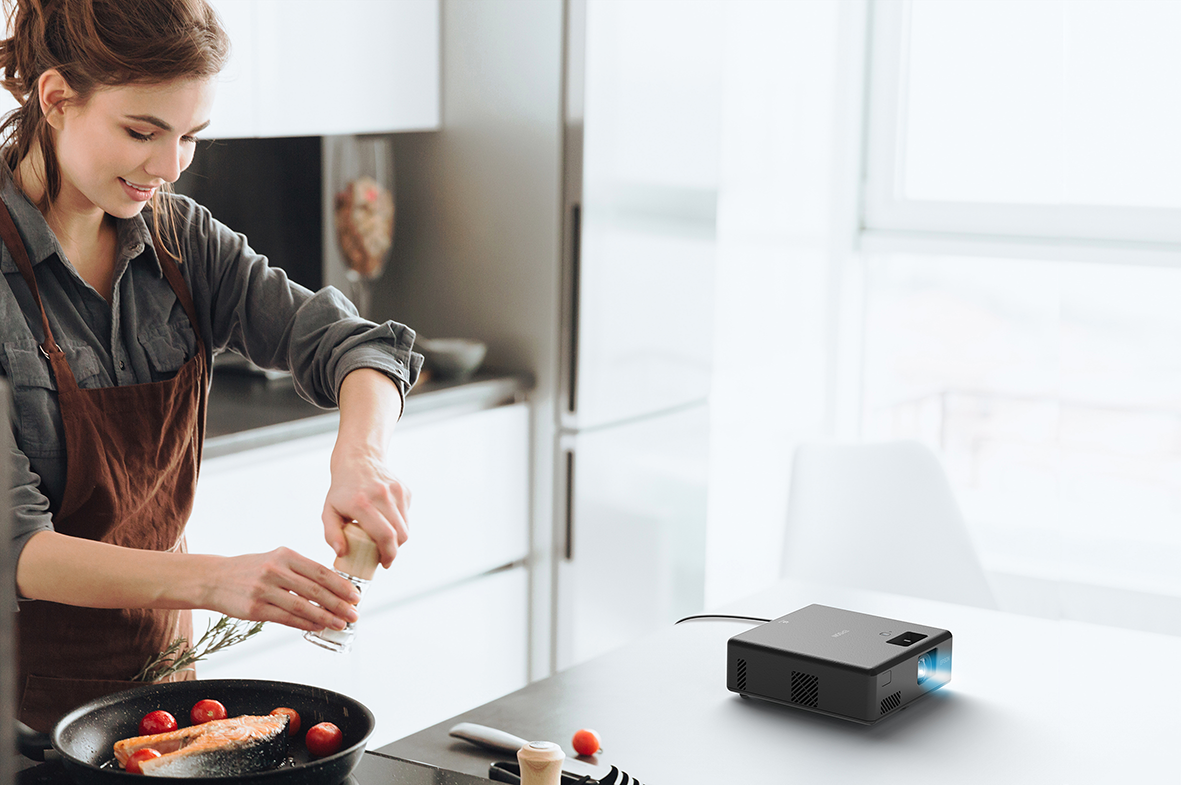 Smart devices-ready
With built-in screen mirroring function, you can easily cast movies, shows and photos from your smart devices.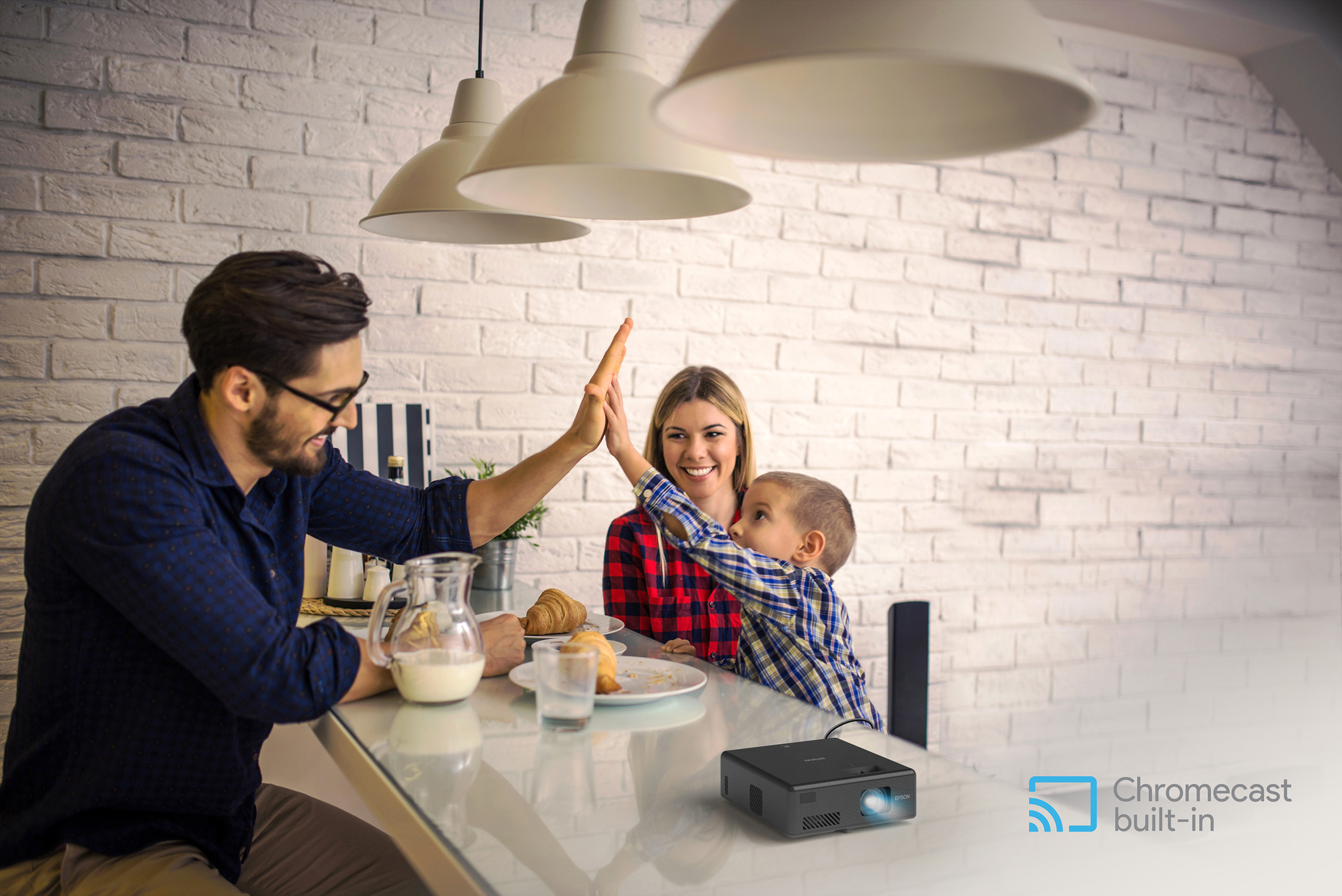 Connectivity:
---
USB Interface:USB Type A: 1 ( For Firmware Update & Copy of OSD and power supply)
USB Type B: 1 (For Firmware Update and Copy OSD Settings)Digital Input:HDMI: 1 (HDCP1.4)Audio Out:Stereo mini jack: 1 (for headphone)
Contrast Ratio:
---
Contrast Ratio:Over 2,500,000:1
Screen Size (Projected Distance):
---
Standard Size:60" screen @ 1.33 mZoom : Wide:30" to 150" [0.65 to 3.38m]Zoom : Tele:22" to 111" [0.65 - 3.38m]
Geometric Correction:
---
Vertical/Horizontal Keystone:±34O

 

/ ±40OAuto Keystone:Yes (vertical only) ±34O

 

(V)Quick Corner:YesProjection Orientation:360O
Dimension Excluding Feet (W x H x D):
---
Dimension Excluding Feet (W x H x D):175 X 175 X 58 mm
Internal Speaker(s):
---
Sound Output:1.5W 2 Way (Mono)
Weight:
---
Weight:Approx. 1.2 Kg
Projectors Facets:
---
Resolution, Projectors Facets:1080pContrast Ratio, Projectors Facets:Over 2,500,000:1Brightness Range Lumens, Projectors Facets:10004K PRO-UHD, Projectors Facets:NoFeatures, Projectors Facets:Screen mirroringLaser / Lamp, Projectors Facets:LaserScreen Size, Projectors Facets:20 - 150Projector Primary Usage, Projectors Facets:Home EntertainmentProjector Series, Projectors Facets:EpiqVision Mini